Website Design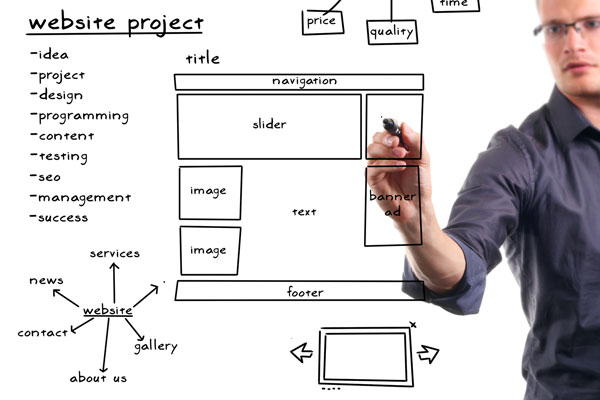 The team at IMG specializes in delivering high quality website designs for businesses of all sizes. Whether you are starting from scratch or revamping an existing site, a memorable and professionally designed website can play a major role in your online presence. Our approach involves a process to ensure we create a website solution based on your individual needs. IMG's team will analyze your business and requirements, and implement a thorough process to ensure we deliver a creative website tailored to your needs. Our process allows for all project stakeholders to have a crystal clear idea of how the application is going to function before development is started. This process allows us to stay agile and creative, yet be able to commit to a budget and timeline and meet expectations.
Our experienced developers use the latest in web technology and best standards, and are skilled on various Open Source and Microsoft technologies. Our agile approach to web development coupled with our test driven development strategies allows for constant feedback by delivering incremental, yet functional releases towards each final project. Our skillsets include:
Design and redesign of corporate websites.

Content Management Systems (CMS).
E-Commerce
In today's busy Internet world, more and more people are enjoying buying online as they can sit and shop in the comfort of their own home. Online businesses are growing fast, and anyone searching the web can find a good number of local businesses with online stores.
IMG specializes in offering complete e-commerce solutions, whether you are looking to sell a few products, or a few thousand. We use the latest online shopping cart systems that provide a full line of features including product catalogs, sales reports, discount coupons, downloadable products, multi-tier / wholesale pricing, and many more.
IMG specializes in various shopping cart systems including:

Enterprise Collaboration
IMG specializes in providing enterpise solutions for content management and collaboration systems. We understand that many organizations require specific guidelines and processes when it comes to handling data within a team environment.
We offer Content Management Solutions, Enterprise Content Management, Web Content Management System, as well as Open Source Content Management System services.
World Class tools such as Sharepoint, LifeRay, GoogleApps, and Microsoft Dynamics are being used extensively to give the entire control of properly managed content to the clients. Use of some of these open sources have leveraged the usability of the clients and made them more independent while in need to make minor changes or enhancements to their content online.